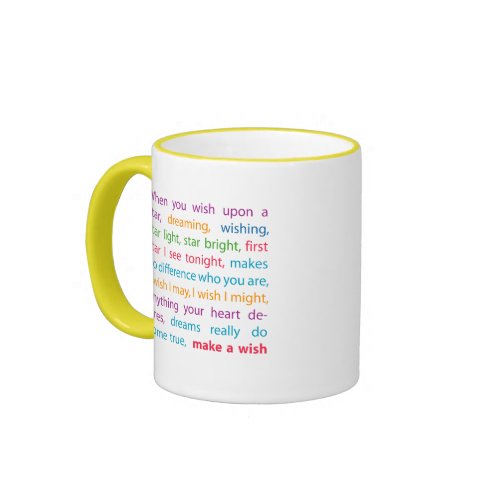 Make a Wish
by
paulnsheryl
Create
custom designed coffee mugs
on Zazzle.com
I've been experimenting with a favorite southern New England drink these days--coffee milk! Most people outside of Rhode Island and Massachusetts have never even heard of this drink. I've never seen it sold anywhere else.
Coffee milk is like chocolate milk only flavored with coffee syrup instead. I think it's delicious so I've been experimenting with making it myself. Back in the days when Paul made his own espresso we made some really great drinks but he makes cowboy coffee now so I gave up on it for awhile. The other day I wanted the coffee taste without the heat or intense buzz so I mixed 1/3 of a cup of Paul's coffee with a teaspoon of honey and filled the rest of my mug with milk. Yummy!
The next day I tried maple syrup instead of honey--even better! I'm making up other variations in my head to try later-- adding a drop or two of orange essential oil or cinnamon, maybe almond flavoring or hazelnut. I think the possibilities are endless.
If you happen to like Frappaccinos you'll probably want to add more sweetener and full fat milk or cream. I happen to like a lighter, less sweet drink so I use 2%.
You could also make some pretty great milkshakes if you put the ingredients in a blender with vanilla ice cream instead of milk. Give it a try!